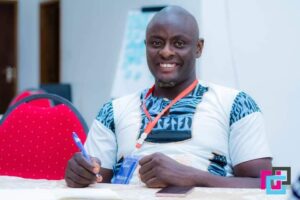 I'm Nji Philemon, the team leader of iMOTIVATE Cameroon. iMotivate Cameroon is a team of young people based in Cameroon West Africa and we strive to create beautiful content with the aim of inspiring and helping readers live fully, vibrantly, and effectively!
We are strong believers in loving and taking care of ourselves, relaxing our minds, making money for ourselves and thinking brilliant thoughts! Our goal is to make this website the top destination for life inspiration, self-care, manifestation, make money online methods, personal development and motivation.
We hope to be your best friend inspiring you to push through the hardest times of this crazy life. We also hope to provide you with other ways to look at life as a whole and provide you with a better way to prepare for the brighter days ahead!
We want this space to encourage you and inspire you to forge your own path, to discover your own way to happiness and to live an amazing life. We want to help you get to know yourself, really know yourself and fall in love with the person that you find there.
If you deal with depression and anxiety we want to show you what works for us and maybe it will work for you too. Combine our tips with what the professionals say and let's see if it makes a difference. We also want to show you how you can make and manage more money. we believe that the absence or presence of money can be a key determinant of our overall mental health state.
At the end of the day whether it comes to self-care or anxiety we're all different in what works for us, what makes us feel good, and what nourishes our soul. Personally, we think that's great. It means we all have different experiences that we can share with one another.
Visit our privacy policy and my terms and conditions to learn more about us. Some links on this website are affiliate links, which means we get a small percentage if you decide to purchase anything. Thank you!